"Trails", the art project, will focus on early civilizations and ancient cultures in the European continent to promote arts activities in Adult Education, searching for links to our present social, human and ecological situation. In our last project, we looked at the arts as a powerful and comprehensive tool for adult education. 
The "Trails" project is a continuation of this trend. 
We are linking our activities to a largely ignored European Heritage, the Neolithic period. In general, the prehistorical cultures in Europe.
Our primary source of information will be Archeology, a discipline that has made incredible advances in the last decades. But this work that is mainly hidden behind data is not easy to interpret. 
What do we intend to do What is different for us?   We will react from our feelings and intuition to the vibrant information about this period of humankind.
It is not just a distant past. 
We are the future of that past. 
Many of the hopes of that time are still alive. Some of the fears are still present. The excitement to take the challenge of the future is much happening. 
These are good reasons to do the project, but what does it mean in practice? 
It is project-based in activities.
Activities to get close to the information could be, for example: 
Visit & perceive 
The partner organizations will organize visits to an archaeological site (close to their location) and later reflects the visit in art objects, texts, or performances. 
Active searching & Producing 
Look at Exciting and controversial theories that emerged: For instance, the "venuses" and other figurines Theories to approach particular thematic aspects of the period. Marija Gimbutas first looked for new ideas in the early 80ths. (The Language of the Goddess, 1995, Harper & Collings) 
Other archaeologists Like Dough Bailey (Breaking the surface an art/ archaeology of the prehistoric architecture, 2018, Oxford University Press) have looked for alternative approaches to the period. 
But it remains full of enigmas and challenges for drawing, photography, short animation, computer-generated images. They are the few of thousands of possibilities to explore this time and open to everybody. 
To work with recycled materials and trash objects is ideal. 
Inform & Create: 
Set a collective study group that works over a more extended period, focusing on one topic, e.g. building links between the social and ecological challenges for the neolithic human and the ones we are facing today. Such works could lead to an exhibition. 
Keywords are #adult education, #longlife learning #personal development #personal growth #informal learning #European Heritage #Human Cognition 
If you are interested, please read our call for participation and get in touch with us as soon as possible. 
Bild: collage from Rock Art and Neolithic objects.
The background (2nd and 3rd) is Venus from Willensdorf from https://commons.wikimedia.org/w/index.php?curid=89071957)
Original Von Bjørn Christian Tørrissen , https://bjornfree.com/travel/galleries/
Call for partners
N-Arts, Non-Intended-Arts, is a proposal for teachers, facilitators, trainers, and/or interested parties in working with new methods, approaches and techniques in the field of social integration in adult education.
Non-Intended-Arts re-states the question of "integration" as a meaningful and dynamic relationship of work, action and play.
The participants in the project will construct, build, create art: N-Art, regarded as incidental, non-essential, immaterial. The creative process will focus on the way of conceiving, realising, and accomplishing results.
The significance of N-Arts is the way the art works are related to the participants' dreams, goals and commitment to achieve something.
The project addresses trainers, facilitators, and teachers running courses or training involving adult learning in a disadvantaged situation and using an art form like painting, drawing, dancing, or acting. The activity does not have to be about art but associated with art and within a defined period (daily, weekly, monthly, this is flexible, important is the periodicity).
Some examples of arts activities: migrants learning languages who also participate in an N-Arts activity; unemployed youth learning skills that additionally enjoy an N-Arts course; long-time unemployed people taking up N-Arts as an element for self-development.
If you are interested in becoming a partner in the Strategic Partnership Project (Exchange of Good Practices) in the framework of Erasmus+ Adult Education please get in touch with me as soon as possible. The e-mail is: This email address is being protected from spambots. You need JavaScript enabled to view it.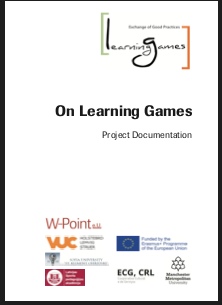 On October 30, W-Point submitted the final report of the Erasmus+ project 'Learning Games'. The documentation report can be found on the project website.
After two years of experimenting with, discussing and evaluating games for learning we arrived at a very fair and convincing picture of what the project achieved and how we performed. As in any report, the hard part was to distinguish dreams from the realities but after a very hard analysis of what should have been done, we still are proud of the way the project was prepared and conducted, and thankful for the cooperation, the generous contribution of all our partners as well as their friendship and understanding.
At the same time, we are looking forward to the kick-off meeting of 'N-Arts' the new fascinating project we are promoting.
In April 2018, we will have the last multinational meeting of the two-year project Learning Games. Promoted and Managed by W-Point under the EU Erasmus+ as an exchange of good practices programme. It was conducted together with several Universities, Vocational Schools, Life Long Learning Organisations as Partners.
The desire of the project was the systematic monitoring, assessing and evaluating of 5 specific Games played within the Learning games Framework. The aim was to understand how they could be adapted, modified and evolved for local purposes while still maintaining the game's purpose in a broader context. Language, age appropriateness, location and environment were all factors that had to be considered for each Partner.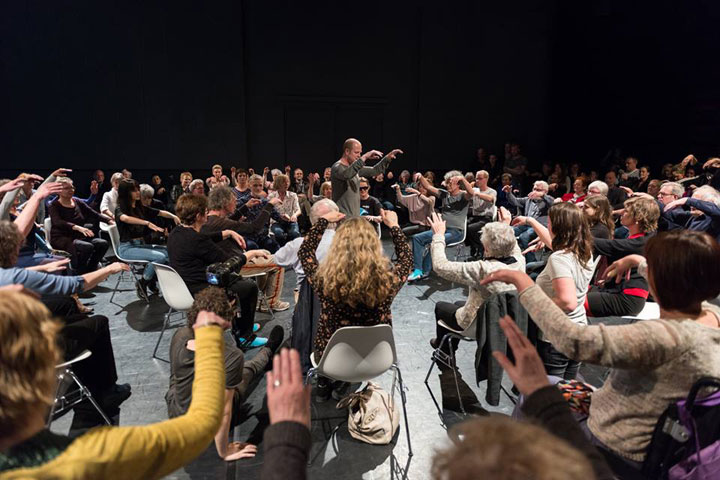 Andrew Greenwood, einer der Pioniere für Tanzarbeit im Gesundheitsbereich hält am 10. und 11. Dezember einen Einführungsworkshop für Tanz- und Bewegungspraktiker in der Probebeühne der Volksoper Wien. Greenwood, ein international renommierte Ballettmeister, entwickelte seine Methode Switch2Move für die Arbeit mit Menschen mit körperlichen und geistigen Beeinträchtigungen wie Parkinson-, MS- oder Demenz-Patienten.