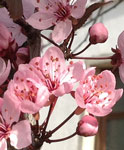 Dear friends, working partners and project participants, thank you for your collaboration and support this year.
For W-Point it was quite a challenging year. We have become a mini-enterprise under the responsibility of one person (the affix e.U. means in German Einzelunternehmen, sole proprietorship)
Through this reorganization we expect to be more flexible and creative in some of our fields of work. We are aware that it will require a great effort next year integrate into this new structure the areas that we have successfully already developed such as adult education and training. Creativity and hard work will be needed.
In the last quarter of this year we have (almost) completed the update of our oldest and most loved project http://www.tanz.at giving it a new layout, dynamic and interactivity. http://www.kammermusikwerkstatt.at was also develop further. We have been very active in social media, understanding better its drives and motivations and devising ways to achieve best results. We are now working on mobile apps for the e-zines that we power. It is our goal to have concrete results next year, particularly in relation to the area of social participation and adult education.
Throughout the year we have kept you informed individually about the progress on projects, jobs and commissions, and the next year we hope we will able to doing it on a more regular basis.
In the mean time... (the upcoming festivities are a welcome meantime) we are sending you warm Season's Greeting and wishing you a very happy and successful New Year.
Gerardo Wolf Perez
W-Point e.U.