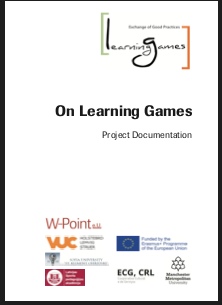 On October 30, W-Point submitted the final report of the Erasmus+ project 'Learning Games'. The documentation report can be found on the project website.
After two years of experimenting with, discussing and evaluating games for learning we arrived at a very fair and convincing picture of what the project achieved and how we performed. As in any report, the hard part was to distinguish dreams from the realities but after a very hard analysis of what should have been done, we still are proud of the way the project was prepared and conducted, and thankful for the cooperation, the generous contribution of all our partners as well as their friendship and understanding.
At the same time, we are looking forward to the kick-off meeting of 'N-Arts' the new fascinating project we are promoting.